Here's what you learn in the book
Content Marketing and SEO for Law Firms is an accessible guidebook to improve your bottom line by making your legal marketing tactics work seamlessly together. You'll find essential tips and advice on digital strategy, SEO, paid search, social media marketing, analytics, public relations, conversion optimization, blogging, content, local search, mobile and email marketing.
"John is a master of legal and digital marketing strategy, as well as understanding Google algorithms. With this book, you will be too!"
Scott Ziegler, Advertising Director, Lawyers Weekly
"Looking to sort out the maze of options in digital marketing and what really works for law firms? This guide is packed full of actionable tips to put your strategy and campaigns on the right path."
Jennifer Schaller, Esq., Managing Director at The National Law Review
"If you want to understand how to develop content that is seen at the very top of the search engine results and gets people engaged on social media, then get this book for yourself, your marketing staff, and the top attorney(s) at your firm."
Nicole Minnis, Former Lead Publications Manager, The National Law Review, Staff Attorney at DePaul University College of Law
"If you are looking to amplify your inbound marketing by doing the most important things first and based on a sound strategy, then this actionable guide is essential."
Anna Norregaard, Partner Executive, HubSpot
About the Author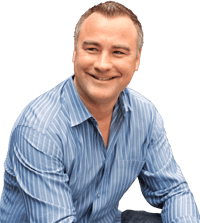 John McDougall is the founder and CEO of McDougall Interactive, an award-winning agency specializing in legal marketing, SEO, social media, paid search, blogging, content marketing, conversion optimization, PR and most importantly, tracking return on investment. With a background in music and the arts, John enjoys the blending of art and advertising. Having provided digital marketing services full time since 1995, John was among the first to implement search engine optimization. Check out his agency at www.mcdougallinteractive.com and his legal marketing blog at www.legalmarketingreview.com.